EZZ Posts ~$4 Million Cash Inflows in Q3 as Covid-19 Recovery Continues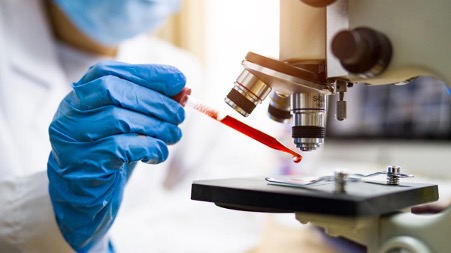 EZZ is in a solid financial position to build on its growth strategy after a strong Q3 FY22 which has seen the company close the quarter with ~$10.4 million in cash.
Genomic-tech firm, EZZ Life Science Holdings (ASX:EZZ) has closed a successful Q3 FY22 with ~$4 million in cash inflows from customers as it gradually recovers from the impacts of the Covid-19 pandemic.
The largest receipt of $680k was from Chemist Warehouse management in March. As of March 31, 2022 EZZ's cash balance had increased by $1.4m, closing the quarter with ~$10.4m in the bank.
During Q3 EZZ had an operating cash inflow of $1.5m mainly because of an increase in receipts from customers and a decrease on deposit payment to suppliers.
The operating cash inflow was a result of a decline in advertising and marketing activities, as part of an updated strategy.
Two new products
During Q3, EZZ developed two new products and listed on the Australian Register of Therapeutic Goods (ARTG), EZZ Man Performance and EZZ Sugar metabolism.
The Man Performance capsule is formulated to support sperm health and mobility. Sugar Metabolism is to help maintain healthy blood sugar levels. These two products will be released to the market in Q4 FY22.
EZZ also started updating the formulation for one of its existing core products – Daily Energy and Wellbeing tablet. Proanthocyanidins will be included as a main ingredient in the product.
Proannthocyanidins, extracted from grape seeds, have been shown to provide antioxidant protection against heart disease and cancer.
Strong cash flow to build brand
EZZ is capitalising on an increasing focus on the life sciences sector as an increasing ageing population puts greater focus on their health and wellbeing.
It's focusing on genomic research and product development to address four key areas affecting human health including genetic longevity, human papillomavirus (HPV), helicobacter pylori and weight management.
University partnerships will advance research into these four key areas.
EZZ said abundant cash flow enables the company to implement its strategy plan to accelerate its growth.
The company has already set up an international store with TikTok during Q3, as an alternate direct-to-consumer channel to its Tmall Global, which is China's largest B2C online marketplace.
EZZ said stocks are expected to be delivered to its duty-free warehouse in Q4 FY22.
It has earmarked establishing a Good Manufacturing Practice (GMP) certified manufacturing facility in Australia or New Zealand to improve production efficiency.
This article was developed in collaboration with EZZ Life Sciences, a Stockhead advertiser at the time of publishing.
This article does not constitute financial product advice. You should consider obtaining independent advice before making any financial decisions.