EZZ Works to Catch E-commerce Southeast Asia Growth Wave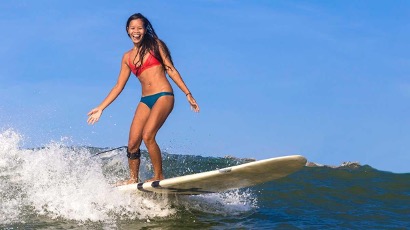 EZZ is focusing on sales in the e-commerce space as the popularity of digital shopping continues to grow, particularly in Southeast Asia.
Genomic-tech firm, EZZ Life Science Holdings (ASX:EZZ) is capitalising on a global uptick in the use of e-commerce since the start of the COVID-19 pandemic.
As more consumers remained at home and adapted to online shopping, EZZ has launched on several e-commerce and social media platforms to strengthen its position in the burgeoning world of digital shopping.
In EZZ's target market of southeast Asia, which consists of 11 countries – including economic leaders Indonesia, Thailand, Singapore, Malaysia, Philippines, and Vietnam – an estimated ~380 million people have become digital consumers since the pandemic began.
Southeast Asia e-commerce sales are forecast to total $89.67 billion in 2022, an increase of $15.31 billion over last year and the highest in the world. By next year, the region will cross the $100 billion-mark, an enormous leap from $37.22 billion in 2019.
Major western online retailers such as Amazon are not quite as widely used in the region, with consumers preferring local marketplaces such as Shopee, Lazada and Tokopedia, who account for the bulk of online sales.
Social commerce is also proving to be popular, through the fascinating trend of livestream shopping, where social media influencers armed with limited time only discounts and coupon codes, take to the shops with camera in hand.
Having essentially turned an afternoon at the mall into a spectator sport, the interactivity of the process is converting to online sales among its target audience.
EZZ's focus on digital sales
Sales from EZZ's flagship stores on Tmall Global – China's largest cross-border B2C online marketplace – have accrued $11 million in revenue since launching in August 2020.
EZZ is expanding to other major e-commerce platforms in mainland China, as well as via online and offline distribution channels in Hong Kong and Taiwan.
The company is focused on implementing a sales and marketing strategy targeting consumers in the Southeast Asia region, to grow brand awareness and facilitate sales by establishing distributors on both Shopee and Lazada.
Store on Chinese version of TikTok
As part of its e-commerce strategy, EZZ is hoping to drive further momentum of its products in China with a Douyin (China's answer to TikTok) Cross Border Store.
Douyin is both a powerful social media platform and an e-commerce destination connecting brands with shoppers through live streaming, as well as short videos produced by the brand and other users.
As one of the most popular short video apps in China, it boasts more than 600 million daily active users. By GMV, Douyin transacted around $28 billion in 2020.
Despite being owned by Bytedance – the same company that owns TikTok – the two platforms exist as distinct, standalone entities.
Focus on four research areas
On top of its e-commerce efforts, EZZ is steaming ahead with a raft of life sciences initiatives including research work in the field of genomics.
Being a consumer-oriented life sciences company, EZZ is focusing its genomic research and product development to isolate and unpack four key areas including:
genetic longevity
human papillomavirus (some 80% of sexually active adults have it)
helicobacter pylori (a bacteria that grows in the digestive tract which causes stomach ulcers and increases risk of stomach cancers)
weight management.
EZZ offers health supplements, health food and probiotics and is also the distributor for EAORON skincare products.
EZZ and EAORON products are sold in pharmacies, supermarkets and specialist retailers in Australia and New Zealand.
Driven by increased awareness towards health maintenance and enrichment since the start of the pandemic, health foods and supplements are expected to see a CAGR of 5.60% by 2026.
Cash in bank to fund growth
EZZ is one of the few profitable life sciences companies on the ASX. The company recently reported a strong Q3 FY22 with ~$4 million in cash inflows from customers as it recovers from the impacts of the Covid-19 pandemic.
The largest receipt of $680k was from Chemist Warehouse in March. As of March 31, 2022 EZZ's cash balance had increased by $1.4m, closing the quarter with ~$10.4m in the bank.
---
This article was developed in collaboration with EZZ Life Science Holdings, a Stockhead advertiser at the time of publishing.
This article does not constitute financial product advice. You should consider obtaining independent advice before making any financial decisions.